WP Engine, SiteGround, and Kinsta are among the most popular hosting providers for managed WordPress hosting.
These providers have established outstanding reputations in the WordPress community and offer quality hosting services for suitable sites.
Today, they are well-known in the industry for offering reliable hosting services to WordPress sites.
If you want high-quality, managed WordPress hosting services, comparing the three standard providers is essential as they have some key differences.
While they all offer exceptional services, one provider could be better for your site, depending on your needs, price, and preferences.
This text will provide an honest review and comparison of the three (wp engine vs. siteground vs. kinsta ) managed WordPress hosting providers. This will help you easily choose what is best for your site.
Let us first dive into each company's background:
Company's background
WPEngine
Since its establishment in 2010, WP Engine has rapidly thrived in the industry by providing excellent WordPress managed-to-host services.
Their hosting environment and general terms have been brilliant and reliable for many customers who use their services.
http://Get 3 months free when you sign up for WP Engine.
WP Engine WordPress hosting providers have gained popularity in the industry over the years of their operation. This can be ascribed to their super-fast servers and secure services.
SiteGround

SiteGround was launched in March 2004 by a group of Bulgarian university students. Their headquarters are in Sofia, Bulgaria.
Since its founding, the company has grown-up gradually, and it now houses more than 500 employees with almost 2 million domains.
SiteGround's support team offers 24-hour coverage to meet customers' needs.
Read more about SiteGround
Kinsta
Kinsta is the youngest among the three WordPress hosting providers, as it was launched three years after WP Engine.
Founded by Mark Gavalda in Budapest, Kinsta is a loaded company that interrupted the managed WordPress hosting environment.
It was the first practical alternative to WP Engine regarding improved hosting services, customer support, and pricing for most users.
Over the past few years, Kinsta has rapidly grown with its content team, secluded hosting environment, and unmatched customer support.
Hosting Features: WP Engine vs. SiteGround vs. Kinsta
Kinsta, SiteGround, and WP Engine provide a custom hosting dashboard, WordPress Installer, and automatic site updates and backups.
SiteGround does not provide on-demand back-ups, staging sites, or server-level caching on the startup plan, but they are available on the other plans.
It is the only hosting provider that offers email hosting. This means you will need third-party email hosting if you use Kinsta or WP Engine.
When using any Kinsta plan, you will enjoy access to premium CDN. SiteGround allows free access to an essential CDN.
Unlike the others, WP Engine allows access to CDN for an additional $19.95 per month.
Kinsta and WP Engine provide cloud hosting with the Google Cloud Platform. SiteGround also started using Google Cloud to host some of its infrastructure in February 2020.
Speed and Uptime: WP Engine vs. SiteGround vs. Kinsta
WP Engine is amazingly fast and guarantees 99.95% uptime, while Kinsta and SiteGround deliver 99.9% uptime.
The distinction may look small, but it adds up to four extra hours per year. However, most users claim that all three providers offer 100% uptime for more than ten days.
Kinsta and WP Engine provide breakneck loading speeds, so you should choose one for faster loading times.
SiteGround is slower than Kinsta and WP Engine, but it still works well and is convenient for most users.
Ease of Use: WP Engine vs. SiteGround vs. Kinsta
Based on customer reviews and testimonials, all three hosting providers have custom account dashboards that deliver an excellent user experience.
Creating a WordPress website using any of these providers is also effortless. All you have to do is provide a few setup details, and everything will be handled.
While creating your website, Kinsta allows you to pick a new data location. However, WP Engine and SiteGround only enable you to set up one place for your entire hosting account.
Migrating your site to any of these hosting providers is also straightforward. Kinsta offers a simple migration service to all users, while WP Engine only provides top plans.
On the other hand, SiteGround accommodates migration services. If you don't want to use their migration service, install their SG Migrate WordPress plugin for automated migration.
Overall, Kinsta, WP Engine, and SiteGround provide a great user experience, but Kinsta tops the list and is the best option for beginners.
Security Features: WP Engine vs. SiteGround vs. Kinsta
Whatever purpose you are developing your website for, data security is paramount. A secure Socket Layer is crucial in ensuring data from the client's computer is delivered safely to your site's servers.
Kinsta
Kinsta offers excellent passive and active measures, making it almost impossible for attackers to break in. It has various security features like firewalls, support for Secure Socket Layers, DDoS detection, and uptime monitoring.
WP Engine
WP Engine has an excellent and more direct way of safeguarding your data and website from malicious codes finding their way into your files system. After subscribing, you will get one SSL certificate.
Also, it has firewalls, daily malware scans, hacking remediation, and real-time threat detection.
SiteGround
Like WP Engine, SiteGround has perfect security features, including malware scanning, anti-brute-force attacks, intrusion detection systems, and SSL support.
However, SiteGround is a step ahead of WP Engine because it develops its security systems instead of third-party developers.
Pricing: WP Engine vs. SiteGround vs. Kinsta
Regarding prices, each host offers various plans to suit WordPress users' needs.
Kinsta provides up to ten plans, while WP Engine offers five. SiteGround also offers several hosting plans and is more affordable for entry-level plans.
If you want a hosting service for several low-traffic sites, SiteGround will be a better option. Kinsta will work well for a few sites that have high traffic.
WP Engine also offers a great deal with its freebies. Here is a comparison of the entry-level plan details for the three hosting providers:
The startup plan costs $6.99 monthly for one WordPress site with 10 GB storage, 10,000 visits per month, and unlimited traffic.
You will pay $30 monthly for one WordPress site with 10 GB storage, 20,000 visits per month, and free SSL and CDN usage.
The entry-level plan for WP Engine costs $35 per month for one WordPress site with 10 GB of storage, 25,000 visits/month, and 50 GB bandwidth.
Customer Support: WP Engine vs. SiteGround vs. Kinsta
In terms of customer support, all three hosting providers offer 24/7 support. SiteGround also gives you various channels through which you can access customer support.
Regardless of your host, you will benefit from their high-quality and reliable customer support.
Their support staff is friendly and knowledgeable about fixing any of your problems without keeping you waiting for too long.
Kinsta exclusively provides live chat support, and they use the intercom to manage the chats, which delivers a very convenient way for users to access support.
SiteGround provides 24/7 support through phone, live chat, or ticket. So, you can talk directly to the support staff via phone or chat with them whenever you have an issue or inquiry.
In WP Engine, the support staff combines WordPress specialists and entry-level technicians.
WP Engine Advantage and Disadvantage
Advantage
· Excellent server performance
· Fast server speed
· Reseller-friendly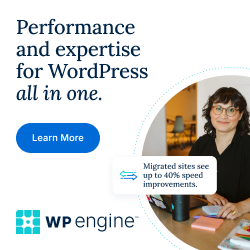 · Development and staging sites ready                                                             
· 60-day money-back guarantee
· Good billing practice
· Genesis Framework and StudioPress themes available
Disadvantage
· A bit expensive, especially the addon features
· No email hosting
· Server location only in the US
SiteGround Pros and Cons
Pros
· Very reliable
· Excellent server performance                              
· Innovative
· Saves you 60% of your first bill
· Unmatched after-sales services
· Free Let's Encrypt Standard & WildCard SSL
· Five server locations
Cons
· Uptime guarantees don't cover outages on DDoS
· Hosting price rises after the first bill
Kinsta Pros and Cons
Pros
· Free hosting migration for all customers         
· Comprehensive support knowledge base          
· Reliable managed WordPress hosting
· 18 server locations across the globe                                                     
· Developer-friendly
Cons
· No email hosting
· Doesn't support cron job
· Expensive for users with multiple low-traffic WordPress sites
Wrapping Up
WP Engine, Kinsta, and SiteGround are all excellent and trusted managed WordPress hosting providers.
If you consider a fast and reliable hosting provider with an unmatched custom dashboard and built-in live chat support, you can't go wrong with Kinsta.
SiteGround is the definite way to go for those on a tight budget and want their website online with some great additional features and various support channels.
WP Engine and Kinsta are similar as they have similarly priced entry-level plans and use the powerful Google Cloud Platform.
If you want a fast and highly versatile hosting provider, WP Engine is for you, and do not mind the cost. It comes with access to 37 premium StudioPress themes and more advanced features.
However, I recommend using Kinsta as its plan, prices are fair, and it is straightforward to operate with optimal customer support.
Disclosure: This review/blog includes affiliate links. By connecting links on this page and making a purchase, we can earn referral income at NO COST to you. Learn more